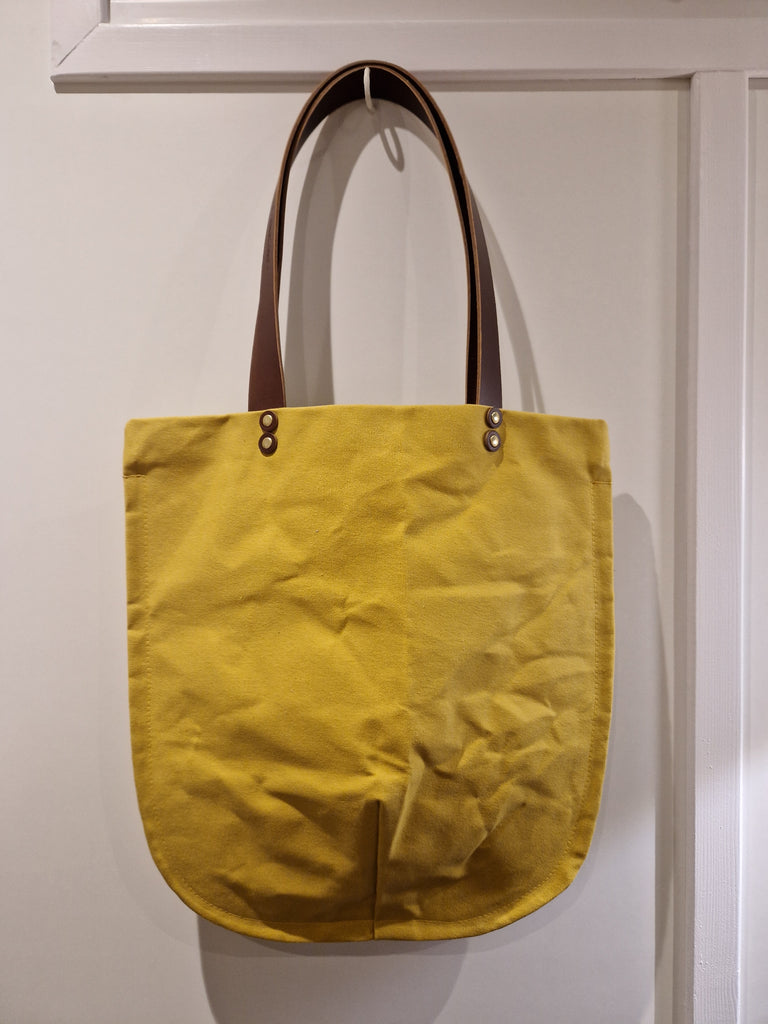 TOTELY SHOPPER in Yellow
£75.00
Created in 2010.
Part of the Totely utilitarian collection, the Totely Shopper was the first in the series. Made from a robust 12 oz waterproofed cotton canvas and teamed with a high quaIity Italian cowhide bridle leather for the straps.
The bound seam keeps the shape crisp and taut and the deep darts front and bag ensure plenty of room for all your things.
There is no closure and no internal pockets. It's utilitarianism at its best.
The straps are 2.5cm wide x 69-70cm long and is embossed with the logo "St Leonards - England"
Dimensions: 38cm wide x  40cm tall.Made in St Leonards England.
 Available with either Black or Brown straps.
Brass covered steel rivets.