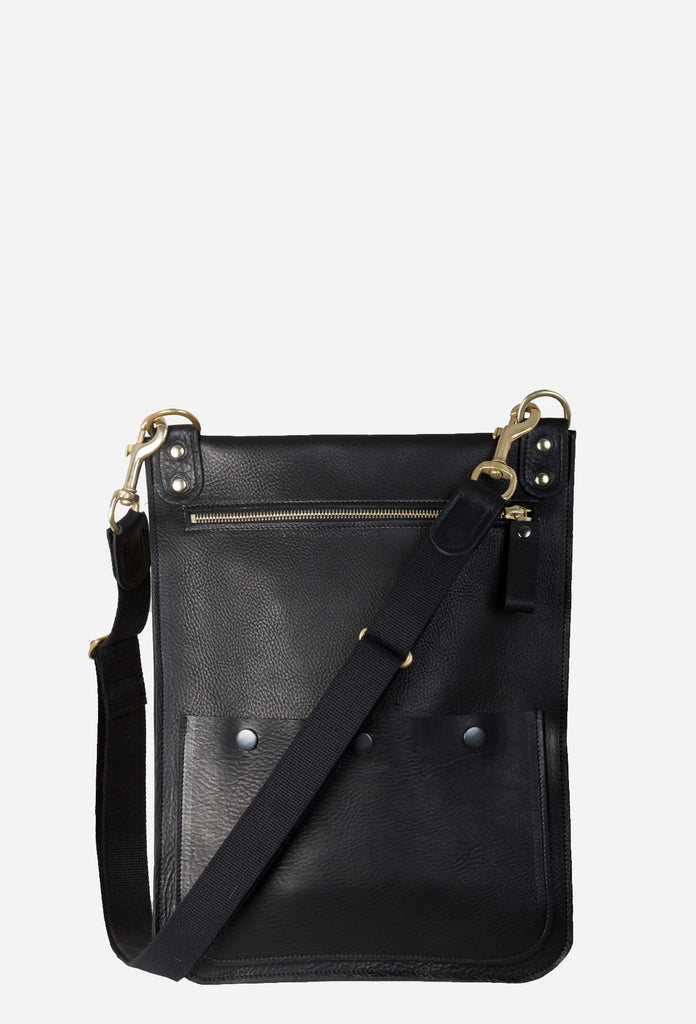 QUARRY BAG
£180.00 £250.00
Named after the Quarry Hill and the place behind Seaside hQ where the sandstone blocks were mined to create our row of Decimus Burton Georgian houses in St Leonards -on-Sea, the bag also lives up to its name as a handy stowaway for your most precious manly cargo.
Redesigned from the original back in 2010 the new Quarry is made from the St Leonards signature 2.8mm thick luxury Italian cowhide, is unlined and has a super slim profile to avoid unnecessary bulk.
It has a deep press stud slip pocket on the front which is perfect for your phone/travel pass and the RiRi Swiss zipper opening is on the front of the bag rather than at the top.If you prefer you can opt for a zipper pocket at the bottom instead of the popper one which will cost a little more.Just select it on the options menu.
With a heavy duty cotton webbing strap with adjustable slider it will be sure to fit your look with ease.It's large enough to carry an iPad Mini / Tablet, Phone, Novel, wallet and specs - the essentials for every day. As it has no gusset it will have a slim profile that bulges nicely when full. The leather will stretch and soften further with wear so you'll find you can get a lot more in that you first thought.Don't be scared of over filling it - the leather is super strong and the zippers are the best in the world.
Dimensions: 28cm wide x 36.5cm tall. No gusset. Patch pocket is 24cm wide at opening x 16.5cm deep.The zipper opening is 23cm wide and is set 5cm down from the top edge of the bag. The strap is 3cm wide and is adjustable with a slider allowing it to be 89cm long at the shortest and extending to 150cm at the longest.
This item was made in the studio at the back of the Modern Goods store and was on display for a few weeks before being carefully stored. There are a few light marks on the front pocket and the brass hardware has dulled,  but nothing that wouldnt occur from anyone's use in the first couple of weeks.
Originally this design sold for £250
This ex display version is £180.