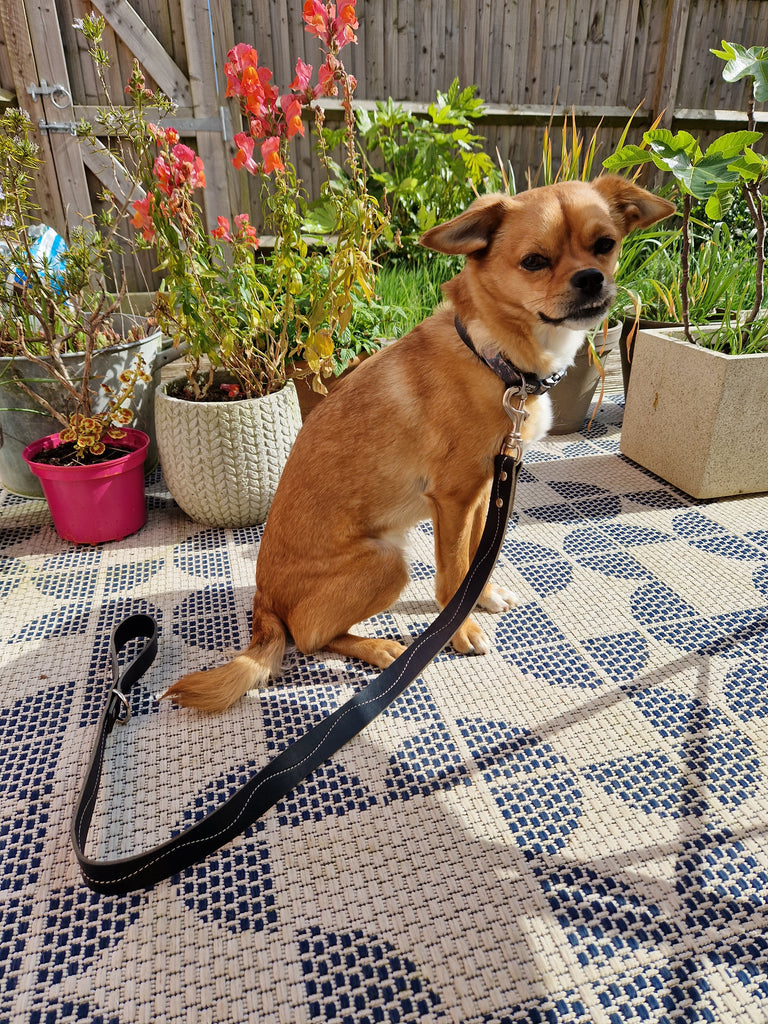 BLACK leather wave stitched dog lead
£28.50
St Leonards understated leather goods is slowly budding and unfurling after having the enforced sabbatical of Lockdown.
This is a new product.
It feels obvious, and a long time coming. I've been a dog owner since I was 11 yrs old so why no dog leads and collars?
Well, it was because I just didn't feel I could improve on the classic leather staples that were already out there. Why reinvent something that already works so well?
And then, on Sunday, 13th March, whilst working in the store on a rainy day, I suddenly came up with an idea.
A classic Itialian bridle leather lead, with solid brass fittings, a trigger hook at one end to clip to the harness or collar and at the other end, a sturdy riveted wrist loop, with a solid brass D ring attached to the underside, ideal for your poo bags and doorkeys.
I've added a gentle meandering stitched line in a contrasting colour.
Dimensions: 2.8cm wide x 93cm*
* Please note this will vary slightly according to the lengths I can get out of the hide.
The leather lead will start out stiff and hard and then over time, the oils in your hand and the flexing and bending will soften it beautifully and make it a joy to handle daily.