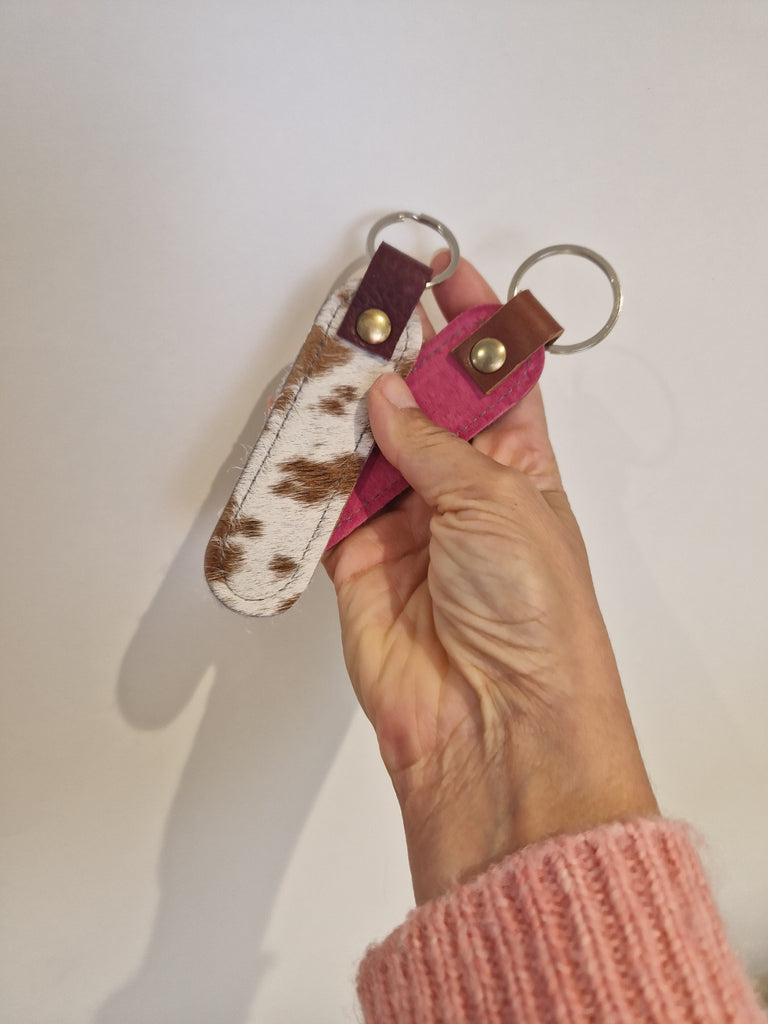 LOSENGE KEY FOB
£15.00
This unisex key fob was created back in 2016 when the Modern Goods store opened in Norman Rd St Leonards on Sea.
The idea was born out of a hate of wastage and St Leonards accessories proudly uses all scraps and hardly anything reaches the bin. It's literally shavings thats it.
The shape is fromna strap retainer that I punch out using a metal cutter called a "knife"
This shape gets used across many different designs.
People love the fob because it works. Its pleasing to hold and each one differs because it's made from the Italian saddlery leather that is bought in to make handbags and then it's sometimes teamed up with fancy leathers that I buy from other leather workers who are selling off their waste scraps.  It all goes around and around beautifully.
The steel or brass split rings are very strong and the steel rivets keep everything in place.
Dimension: Leather 10.5cm long x 3cm wide. Split ring varies but approx 3cm to 3.3cm iameter.