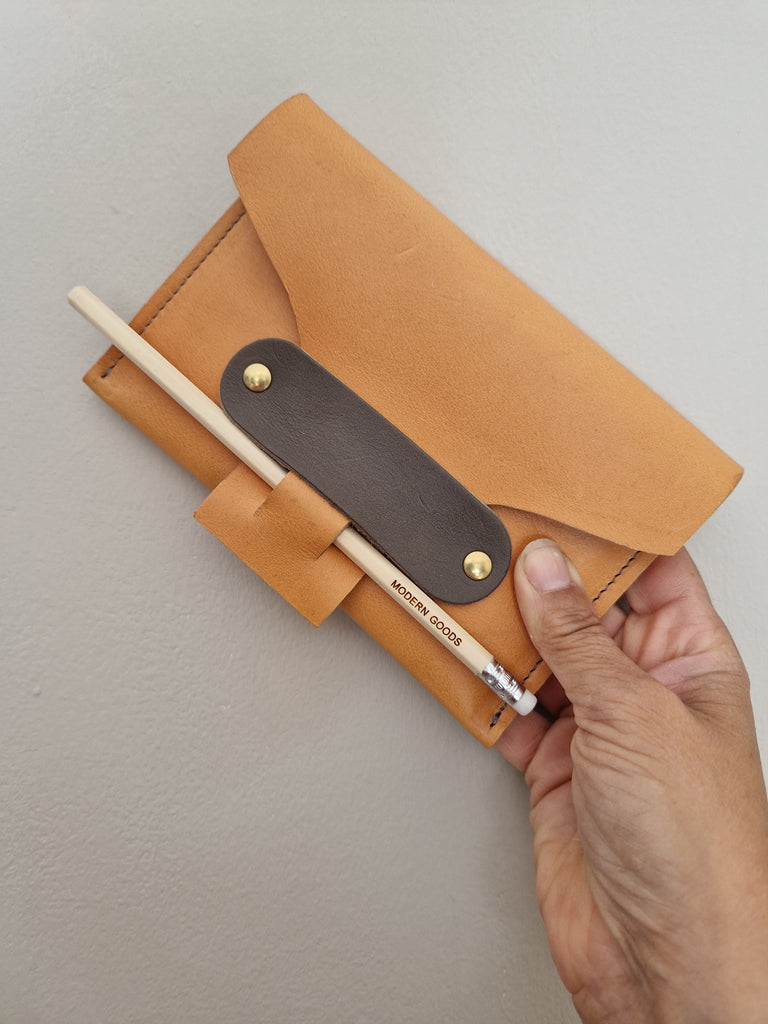 ARTIST FOLIO pouch Natural
£27.00
* please note that this is a slight second. Reverse side of the pouch has a natural hide mole. It's  a natural part of using an animal hide but some people don't  like these natural characteristics. * Regular retail price is £30.
St Leonards Artist Folio pouch. They're designed to hold an A6 sketchbook or a passport, or receipts, or secret notes.
They also make a wonderful caddy for  other small items.
The perfect gift for those to like to draw, journal or reflect on their day.
Comes with a sketchbook and pencil but you can slot in your own pen if you prefer.
Hand cut and handcrafted at the St Leonards studio at the back of the store.
Embossed on the back, a delight to hold, use, and gift.
Dimensions: 17.5cm wide x 11.5cm tall