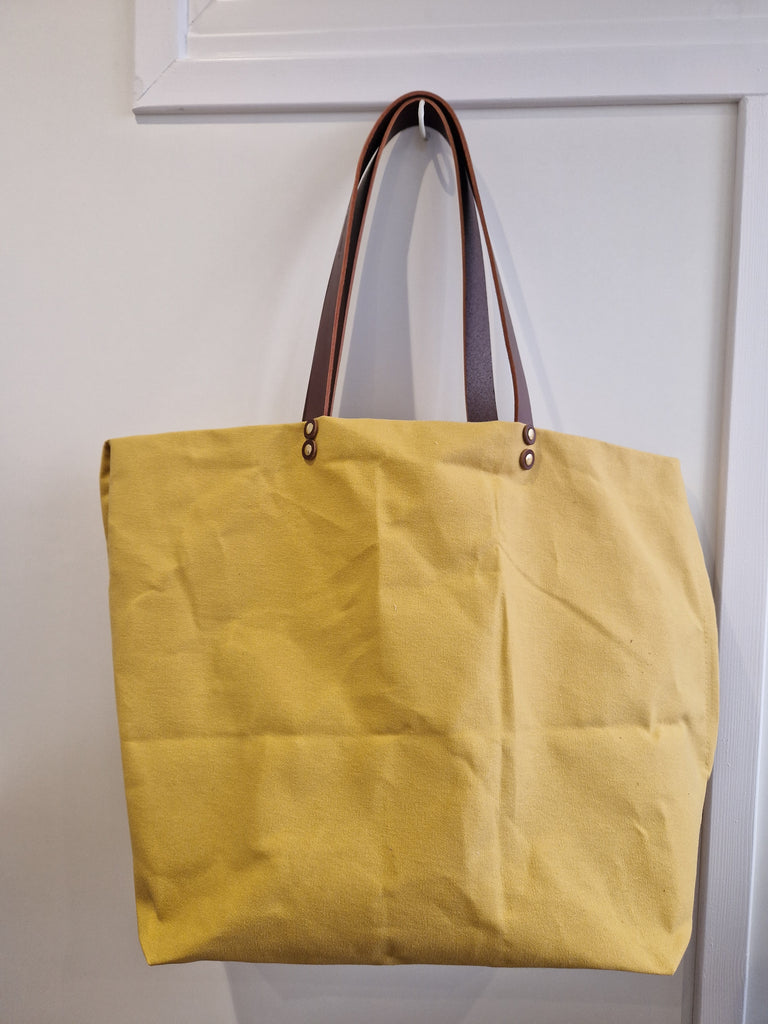 BUCKET TOTE in Colman's Mustard Yellow
£68.00
This tote is the be all and end all of totes with a capital T.
Constructed at the seaside studio shop from a super strong 12oz waterproofed cotton canvas, this tote makes a versatile companion for all the duties you can think of. From log carrying companion and market hauler, beach side BBQ friend to gym and work buddy, this bucket has got it all covered.
This bag is unlined and is riveted with brass covered steel rivets. The shoulder straps make it extremely versatile and if you're 5ft 5" and over you should be able to carry the bag down at your side too.
The leather straps are made from Italian bridle cowhide, known for its durability, smooth grain and good feeling. The straps will start out stiff but as soon as you start using it, they'll soften and bend. The straps are 2.3-2.5mm thick.
Dimensions: 54cm across the top opening x 37cm high x 21cm gusset/width. It tapers down to 34cm across the base.
No fastenings - just throw your possessions in and go.
Suitable for all, built to last. Proudly made in England.