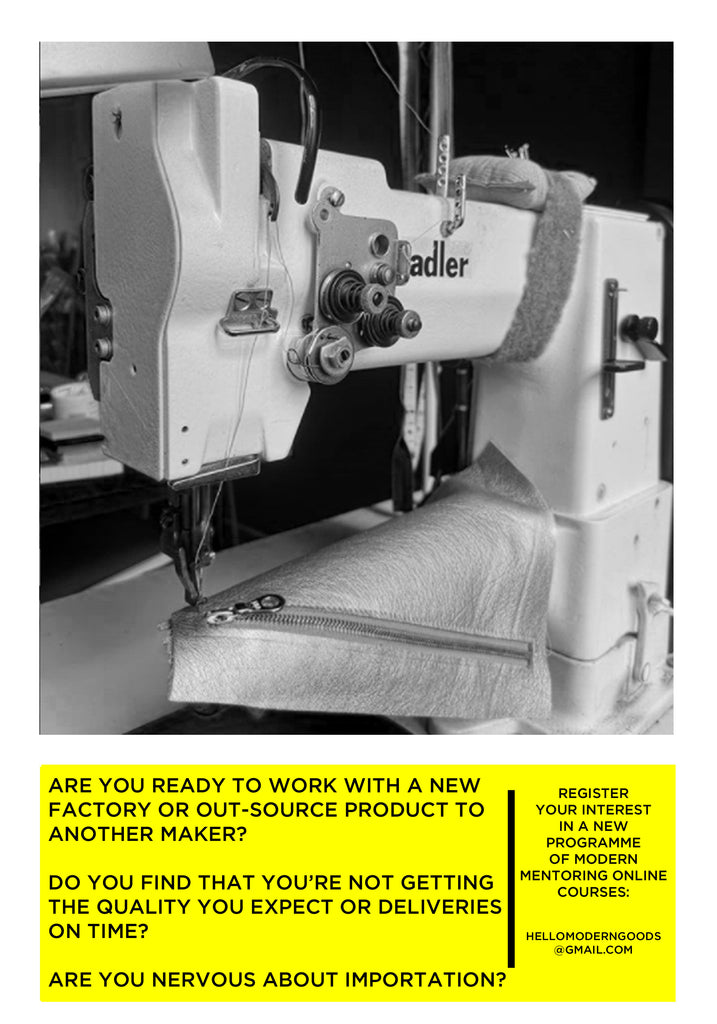 HOW TO MANAGE SAMPLING & PRODUCTION online course
£650.00
Having spent 20+ years working in the fashion industry, starting off in Textiles, then retail, buying, product development and design - I'm now ready to share my insights and knowledge and am excited to see you grow!
I've created a set of  6 - 8 week courses that are a mixture of downloadable exercises, valuable How to ... sheets and probing self evaluation exercises. There will also be tasks set to stretch your mindset to make sure you're not sabotaging yourself from succeeding in everything you choose to do!
The courses also includes a weekly video call to check progress and iron out any queries.
If you'd like to find out more about this course's content please get in touch.
I'm excited to enrol you! K x