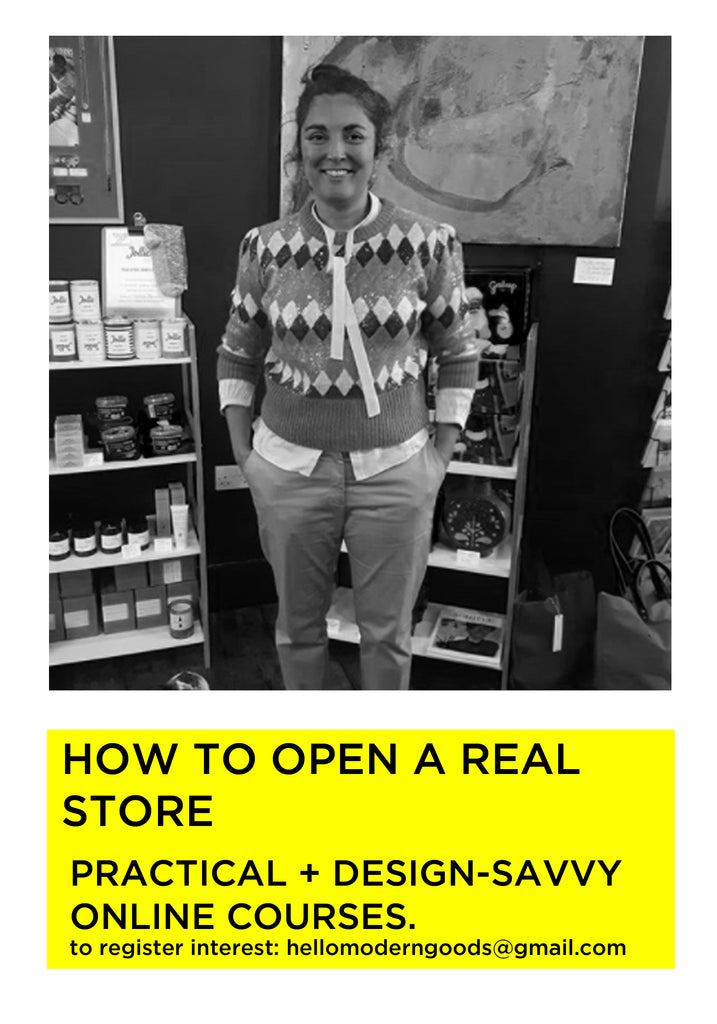 HOW TO OPEN A REAL STORE online course
£650.00
Hi, my name is "K" Avery Stallion and I'm a designer, buyer, maker and retailer.
With over 20yrs experience in my field, I'm now entering a new exciting phase of my life where I want to share my wealth of knowledge, experience and expertise   - I get SUCH a huge kick out of seeing people blossom as they learn and grow!
I want you to create your best new life (post Lockdown) and create a new shop business you're proud of, without taking as many years as I did to get there, or making costly mistakes!
Each online course is carefully designed to be fun, practical, and business-savvy for CREATIVES, so share this with a friend too!
Course structure is a total of 8 weeks made up of:
1 week for schedule familiarisation and preparation
1 week of Amazing Attitude work!
6 weeks of course topics:
Each week is a different topic to build your understanding of opening and running a real store from How you decide on What? you're going to be selling and Why? To how to navigate a lease document, footfall and location, Retail sales techniques and customer service, Marketing and retail branding, Ethos, values and the big WHY, and practical tips like record keeping, managing cashflow and other financial stuff.
The course content will consist of downloadable information sheets, tasks and exercises to work on and develop within the week and to explore more deeply in your own time.
A weekly 1 hour long Zoom video call to check up on each week's topic and to check your progress and increase you sense of accountability.
Not only will you build up invaluable knowledge to prepare you for opening up a successful independent store, but you'll also be strengthening your mindset to become the happiest, most resilient version of yourself!
Maximum of 8 people per course, payment plan available.
I can't wait to get started - can you ?
K XX