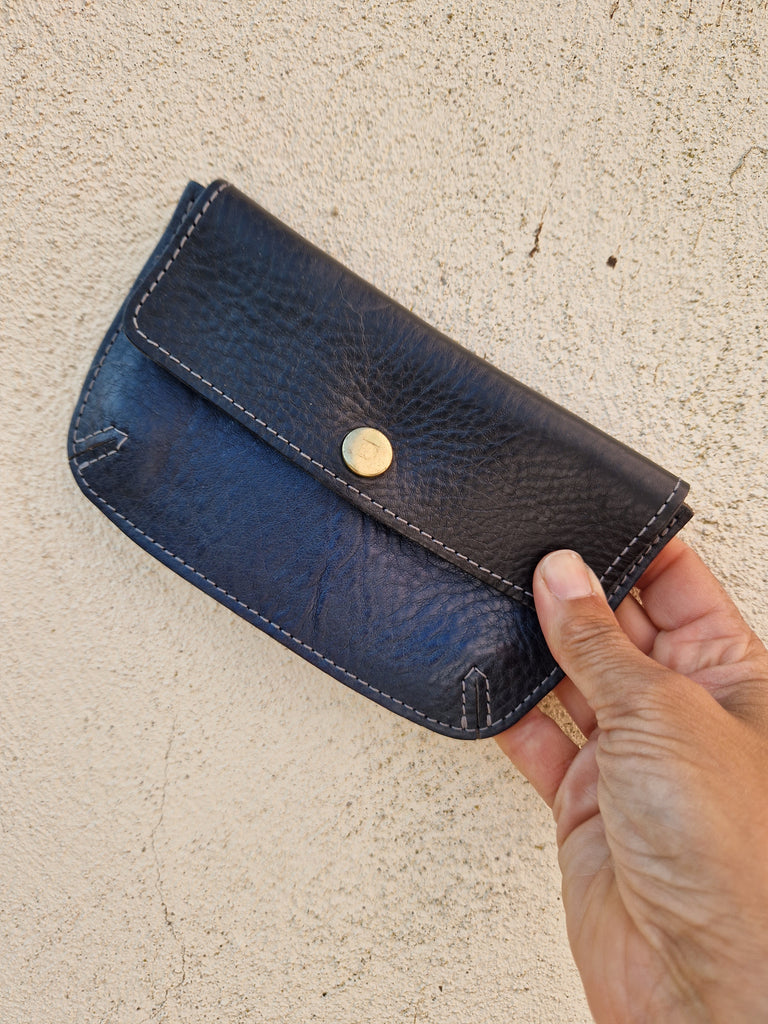 MONEY RECEPTACLE in Cinder black with Blue
£88.00 £150.00
SLIGHT SECOND. Left over stock from the store with a slightly tarnished press stud popper. Everything else is perfect.
Money receptacle, purse or wallet, call it what you will, this durable luxurious Italian leather will work beautifully and has a stylish, understated appeal.
There are three sections: Coins are held in the zippered outside pocket on the back, (now 1cm wider opening than shown in photos) banknotes and receipts go in the internal slip pocket, and the main compartment is for bank and loyalty cards. I find the normal slip pocket slits in women's purses far too fiddly - you need a pincer grip- so I designed this more open compartment enabling you to root around for the cards you need much more easily.
This version has been upgraded by adding a zipper made by Swiss manufacturer RiRi (the Rolls Royce of zipper manufacturers and with the larger puller it's a breeze to open even with cold or gloved hands)
This purse is constructed from a 2.8mmm thick Italian saddlery leather that will soften and darken with use and from the natural oils in your hands.All hardware is in a brass finish.

Dimensions: 17.5cm wide across top, x 10.5cm high with darts on the front to create volume at the base
Made in London.