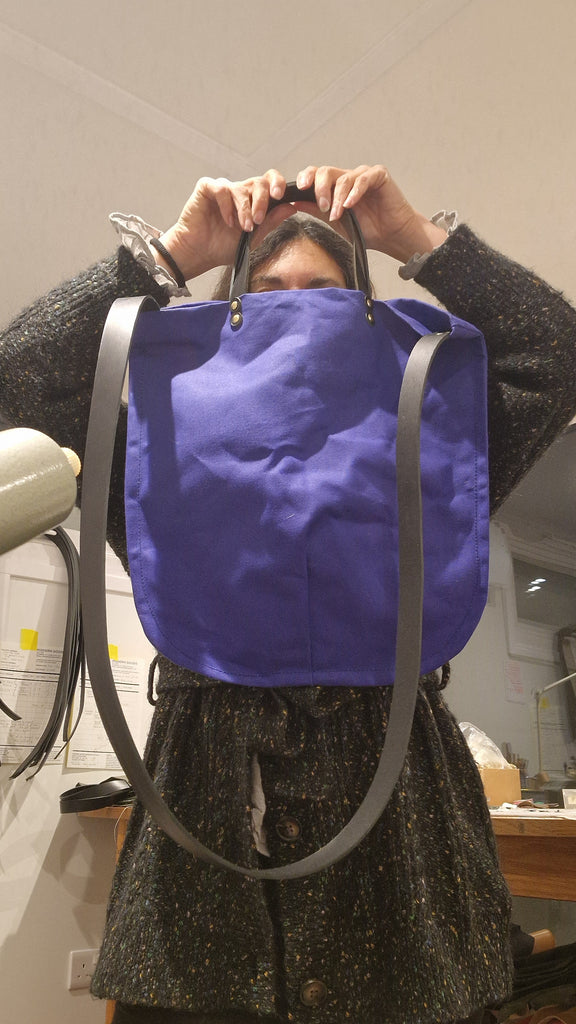 TOTELY CANVAS CROSSBODY satchel in Bright Blue
£80.00
Unisex Totely Canvas Cross Body.
Made with the signature 12oz water resistant cotton canvas used on tents and tarpaulins.  Teamed up with a beautiful strong A frade Italian cowhide bridle leather. Thick and full grained for strength and not meant to stretch.
This tote can be carried by the two grab handles and worn like a satchel across thr body.
Please note that the strap has a fixed length and will vary between 110cm  and 125cm in length due to the assirted nature of each cow's  back. 
The strap is deaigned to be worn on the left shoulder so that the bag falls onto your RIGHT hip.
If you wear your bags the other way round...send an email to abrandisborn@gmail.com after you place your order so we swap the production round.
Dimensions: 
Bag opening 32cm wide x 42cm tall. There are no closures or fastenings. There are 2 deep darts to allow volume and shape when you fill up your tote.
Enjoy this bag for shopping...working..cycling and more.
Made in England and built to last.