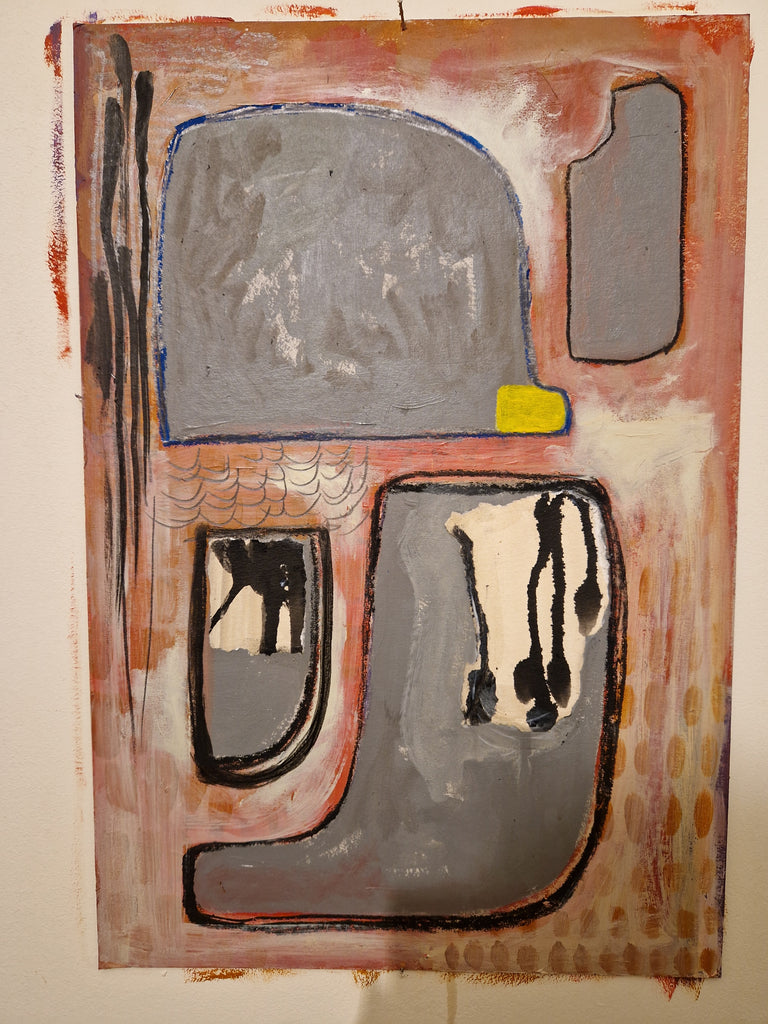 Vibration 1
£110.00
This is part of an exploration of pebble-like shapes that might have been combed off the beach. Im working on balance, the inter play and repelling of these  forms on the canvas board. The voids between each "stone" then become areas for drawing, painting and scratchy mark making.
I use acrylic paint, painting mediums in matt and gloss finish, assorted papers, newsprint and other collage materials, glue, Indian Ink, graphite sticks and oil pastels are also worked into the surface.
The canvas board is flat and the finished work would look wonderful sunk  by a profressional picture framer, into a tray frame to be hung in your favourite room.
If you would rather I frame it for you,  please get in touch to discuss and arrange additional payment once I get a quote.
Dimensions: 38 cm wide x 56cm tall