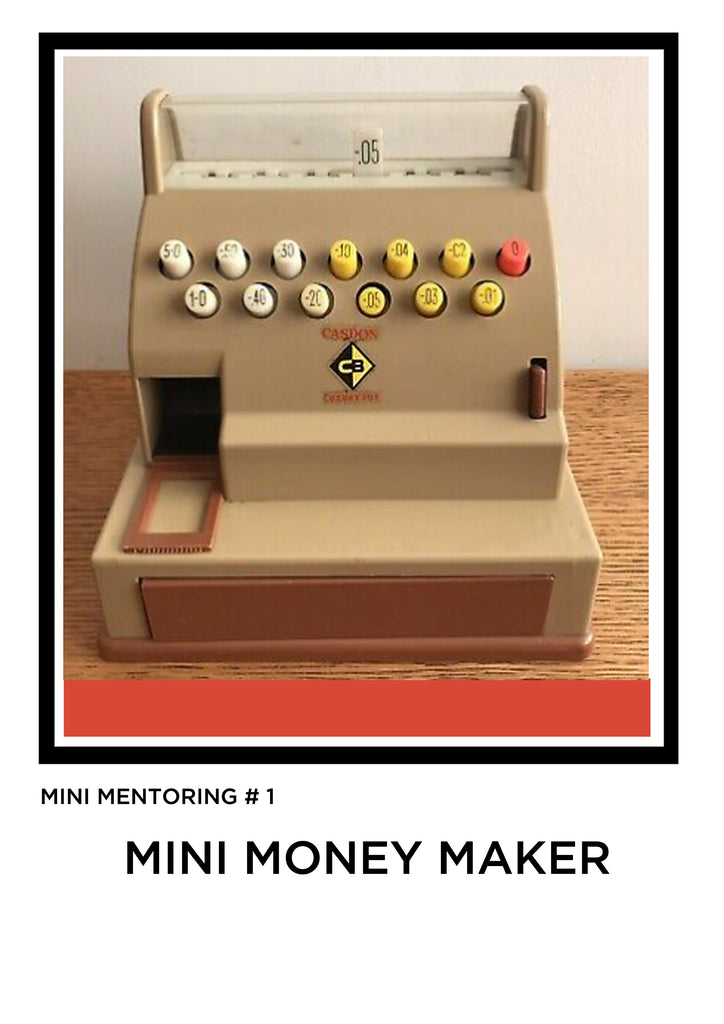 MINI MENTORING DOWNLOAD- MINI MONEY MAKER
£80.00
Super powerful downloadable workbook that you can tackle in your own time and revisit again and again as your business evolves.
Designed specifically for artists, designers and makers, it's my newest stepping stone for those who are new to looking at a positive mindset as a crucial part of changing the fortunes of their creative business.
What this is:
✴️ A mini workbook - a taster of how I work - It's got some dynamic dig-deep questions to help you to peel off some of the complex onion layers of self sabotage and procrastination so you can clear the path to success.
✴️ A mixture of mindset shifts and motivational guidance.
✴️ A super affordable taster of what it's like to have me as your Modern Mentoring coach. I'm experienced in living and working as a designer, buyer, online retailer and real store owner. I've been where you are, and haven't been bailed out by a hedge fund manager, husband or a convenient celebrity endorsement 😜
There are three Mini Mentoring products to choose from.