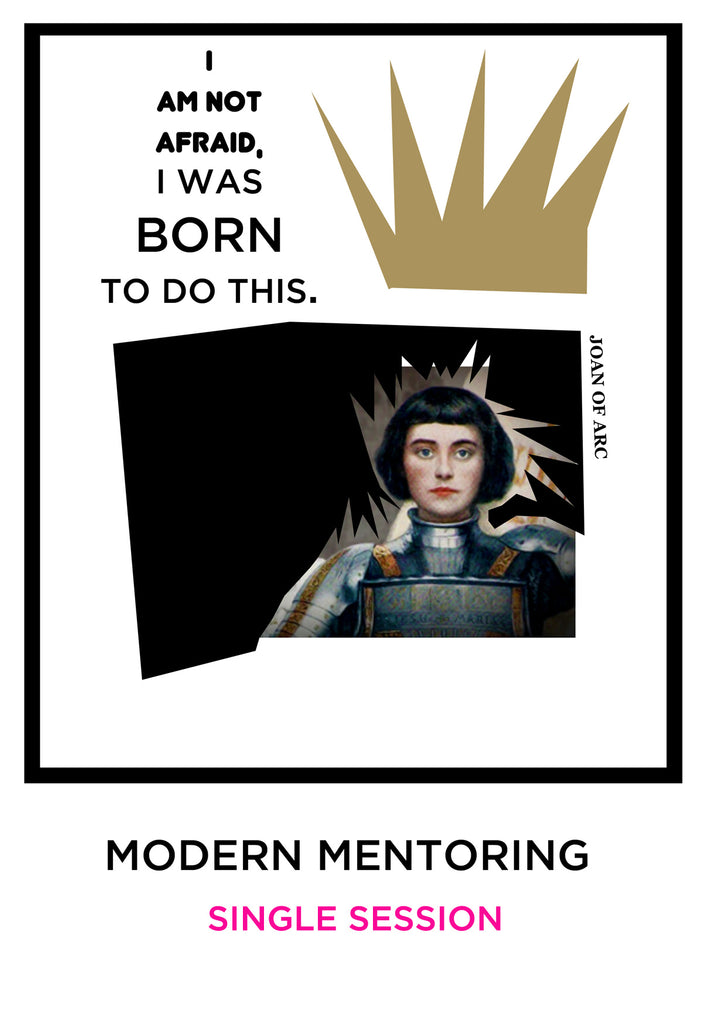 MODERN MENTORING - SINGLE SESSIONS
£300.00
Sometimes we need help. 
A fresh pair of eyes and a different brain looking at a project or topic we're getting stuck on.
I've got over 25 years experience in the creative industry, from fashion design, retail, buying, product development, teaching and now mentoring I'm available for x 1 hour-long mentoring telephone call or Zoom meeting.
Use it as a way of getting accountable whilst working on an important project, or to save you hours of research, fruitless U turns and frustrating  dead ends which will save you money too!
Some people find this single session useful as a "trial" for finding out how I work. Other people prefer to make the commitment to the 3 month taster before leaping to committing to 6 or 12 months to get life-changing results!
To book your meeting - simply place the order and then I'll get in touch to arrange a day and time.
Please ensure you leave your email details or phone number at the checkout to enable this.
Looking forward to meeting you!
K