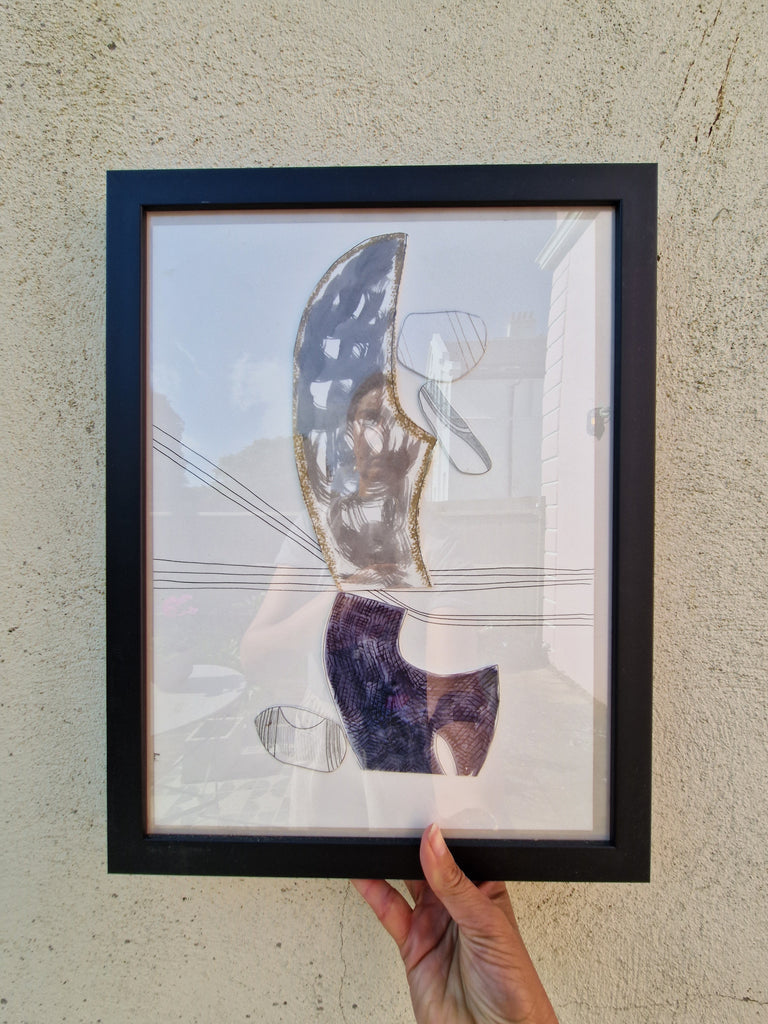 Found on beach #2
£60.00
Contemporary mixed media original artwork on a heavyweight texture watercolour paper.
Each motif was a shape found on the beach.It was perhaps a piece of wood... rock or a manmade piece of waste... the idea behind the series was to repeat the shapes in different ways playing with scale colour and form to create new artwork. The colour palette for each artwork is taken from the beach walk that day.
Each piece is sold ready mounted in the frames that were used to display the works in the Modern Goods store. The frames can be easily removed and swapped out for other work.
There may be some small marks and scratches on the frames themselves, but the artwork is in perfect condition !
The price set is for the artwork and doesn't reflect the value of the frames at all. Essentially the lovely frames are being offered for free as a way of transporting the artwork safely.
Enjoy looking at the series.
K x