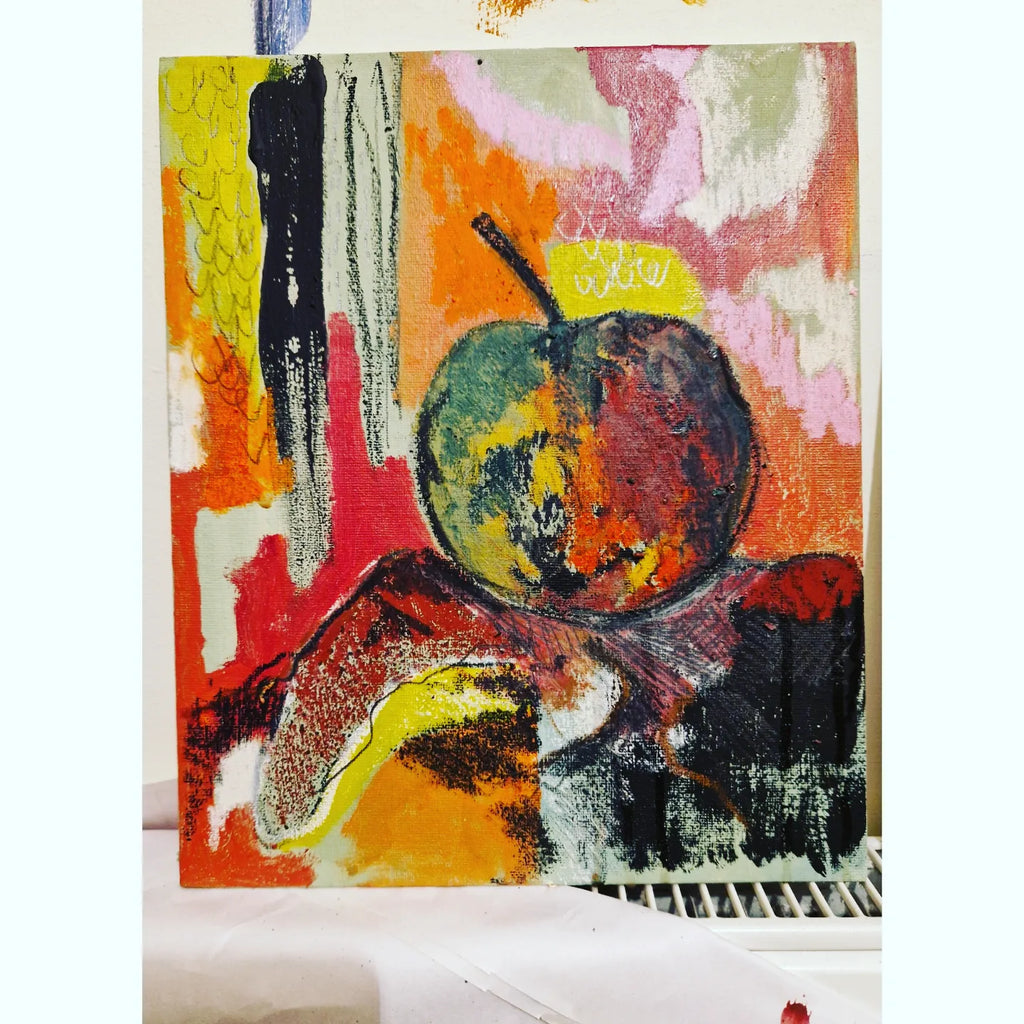 Moroccan still life - Apple
£88.00
Moroccan inspired colours and textiles inform the pattern and shapes within this painting. Combined with an apple this picture seems to have no fore or background, it just IS. Colours, textures and shapes all vying for the same plane and focus.
Made using graphite stick, acrylic paints, oil pastels and assorted other mediums and varnishes.
Original artwork on canvas board.
Dimensions: 25.5cm wide x 30.5cm tall
This piece would look amazing paired up with Still Life Plum & Pear and framed in an oak tray frame, without glass.